Full Scope of Commercial Landscaping Services from One Source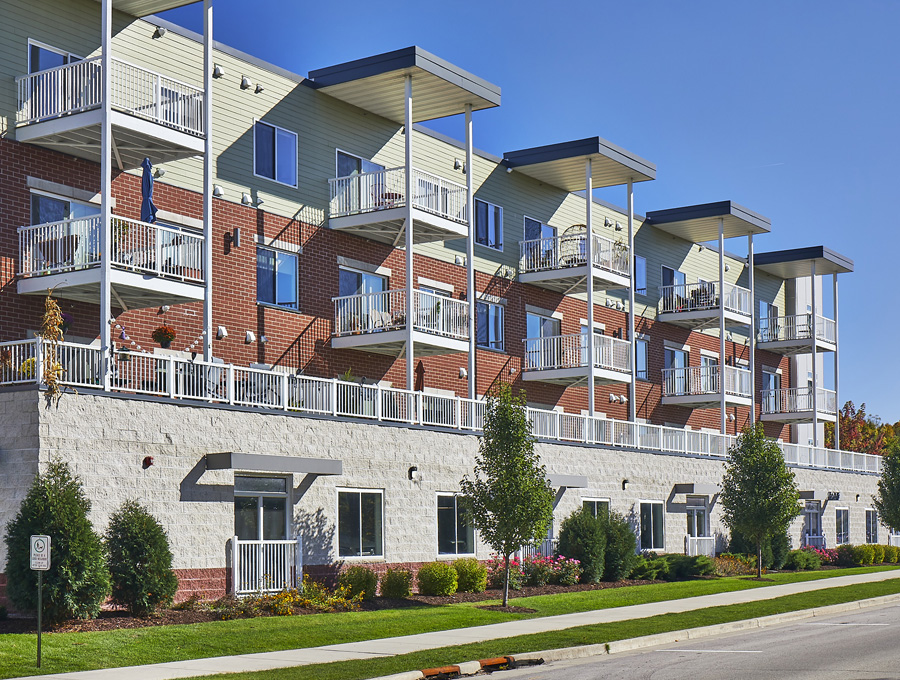 Landscaping is an essential component of commercial properties and residential developments. Whether it's for a new residential community, multi-family complexes, commercial developments, municipal contracts or industrial campuses, the right landscape partner helps improve the entire project's appeal while increasing the perceived value to investors and buyers, prospective tenants and visitors. For architects, developers, builders and commercial contractors, finding the right partner can streamline the entire process from start to finish.
Choose a partner with a process.
One of the most important elements is choosing a landscape partner that has a proven process. Having a process in place is the mark of an experienced, trusted landscape professional that will be able to meet your project's unique requirements. This will ensure your project goes smoothly, with as few hiccups and surprises as possible.
At The Reesman Company, we have a well-established process that enables us to efficiently manage every step, from planning and budgeting to design and build services.
First, you'll always speak to a live person during business hours. During this call, you'll complete an intake survey. This pre-site questionnaire assesses your project's landscaping needs, as well as the projected budget and timeline, and other elements that will help us understand the scope of the project and determine how to best address its unique requirements.
Plan. After that initial call, we move into the planning phase. Good planning at the outset leads to higher quality construction, improved delivery times, increased profitability for owners, and long-term project success. Activities in this area include:
Site assessments
Construction and budget feasibility
Preliminary schedules
Site impacts
Owner preferences
Permitting
Landscape drawings
Design. Next, it's time to design the landscape for your project. This includes choosing all the aesthetic and functional qualities your development needs. In addition, Reesman provides preliminary grading, sanitary, water, and storm designs. These services are often done in the conceptual stages to determine if the project under consideration is a good fit, and to establish financial feasibility, site visualization, and timing. We then work with the assigned civil engineer to bring the project to fruition.
Build. Finally, we move into the build phase of the project. The physical building of any project takes considerable resources, talent, and knowledge. Generations of experience and specialized growth have put The Reesman Company in a position to meet customer needs by delivering large, complex projects on schedule and within budget.
In the pre-building and building phases, these activities can include:
Erosion control
Digging and excavation
Utilities
Grading
Building hardscapes
Installing softscapes
At The Reesman Company, we offer complete start-to-finish services for commercial building projects.
Maintain. After the landscape is built, the right landscape partner will be able to service your exterior maintenance needs, including irrigation, lawn care, horticultural needs, snow plowing, drainage, traffic control, pond maintenance, striping, patching work, and more.
Look for a partner that offers a full scope of services.
When choosing a landscape partner, look for a company that can handle all aspects of your project. This will streamline your entire building process, giving you one point of contact instead of multiple companies and contractors handling various elements of the project. Not only will this reduce stress for you, it could help eliminate redundant costs and improve efficiencies across the project.
For example, when you work with The Reesman Company, you can choose the full package of complete plan/design/build services – or you can pick and choose the services that are right for your project. Whatever your needs, we can create a custom solution for your project.
Consider reputation.
Your landscape partner is there to make you and your development look good. That's why it's important to choose a partner that has a known reputation for high-quality work. Because when your reputation is on the line, you don't want to leave it to chance.
At The Reesman Company, we offer complete commercial contracting services to help every job get done seamlessly. Call 262-539-2124 to speak with one of our landscape professionals or contact us for more information on how we help contractors and developers plan, build and maintain beautiful outdoor spaces.