Questions to Ask Before Hiring a Landscape Professional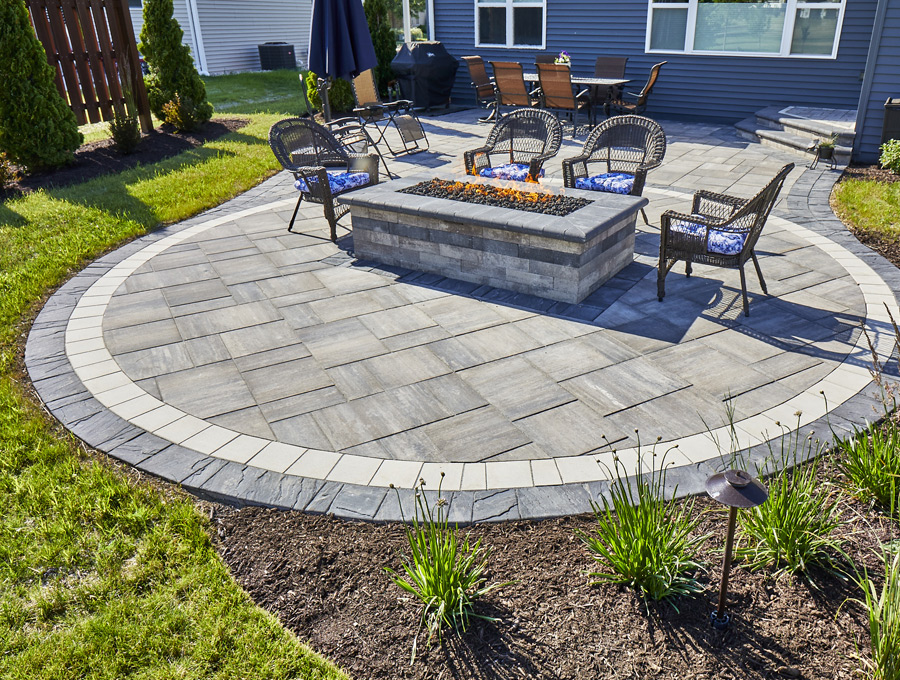 A good landscaper can elevate your yard into the outdoor oasis you've always wanted. Whether you're completely redesigning your property, installing a yard at your newly built home, or simply updating your outdoor space, here are the top questions to consider when hiring a landscaper.
Get the names of several companies in your area from family and friends and online searches. During your first contact with them, ask a series of questions to determine if they might be a good fit for your project.
What is your process? A proven process is the mark of an experienced and trustworthy professional. From estimating and signing the contract through payments, every step should be clearly defined and communicated so you know what to expect. This will ensure your project goes smoothly, with as few hiccups and surprises as possible.


For example, at The Reesman Company, we have a well-established process that enables us to efficiently manage every step, from planning and budgeting to design and build services.
What's your timeline? It's important to determine if the landscaper can install your project in the timeframe you'd like it completed. That's why it's important to ask about timing for all phases of the project, including estimating, planning and installation.
Can you work with my budget? If you have a budget in mind, find out if the landscaper can work within that range. If you're not sure what your budget is, ask if they can help you develop one with you. Also ask about phasing, which allows you to preserve cash flow while simultaneously improving your outdoor area.
How do I contact you? Make sure you get the name, phone number and/or email address of someone who can answer questions and address concerns throughout your project.
Do you outsource installation? Some landscapers use their own employees for installation, while others outsource the work. It's wise to choose a landscaper that has a strong employee base, which can improve quality control and streamline installation.
What technology do you use? Most reputable landscapers use a variety of tools to plan and install a successful project. At The Reesman Company, we use sophisticated GPS equipment and drone technology to plan your project, which can help address difficult layouts or unusual terrain. A technology-driven meeting enhances our ability to create an accurate and professional design. We also utilize CAD plans, and 2D and 3D software to provide a solid visual design prior to project approval.
Can I talk to past customers? Get a list of references you can ask about their experiences working with this landscaper. Ask about the quality of the work, as well as how easy it was to contact them and how well they stayed within budget.
Are you insured? Ask to see proof of insurance, such as a copy of their policy.

What are your staff's qualifications? Find out about the education, training and experience of not only the landscape architect, project manager and any other leaders involved in your project, but also the people who will be handling the day-to-day installation work.

Where do you get supplies? Landscapers have a variety of choices about where to get softscape materials, such as flowers, plants and shrubs, and hardscape materials, such as stone and pavers. It's generally best to choose a landscaper that sources supplies from local providers to ensure quality and the ability to thrive in your region.
How do you minimize disruption to my existing yard? A reputable landscaper will take great care to prevent damage to any existing elements in your lawn, from driveways and patios to established flower beds.
How do you charge fees? Find out how you'll be billed for work. Will they charge a separate fee for design or architectural work? Will they handle the permitting process, or is that your responsibility as the homeowner? This will help you avoid surprise costs at the end of your project.
Do you offer any warranties? Some landscapers will cover certain elements of the landscape, including plants and flowers, with warranties.
Do you work with other contactors? This question is particularly important if you're building a new home. You want to hire a landscaper who has worked with builders and understands what you'll need when your new home is finished.
Do you offer maintenance services? It's always a good idea to hire a landscaper who can care for your yard after the work is completed.
At The Reesman Company, we offer complete residential landscaping services that turn any outdoor space into the yard of your dreams. Call 262-539-2124 to speak with one of our landscape professionals or contact us for more information on how we help homeowners plan, build and maintain beautiful outdoor spaces.