The Benefits of Aggregate in Everyday Life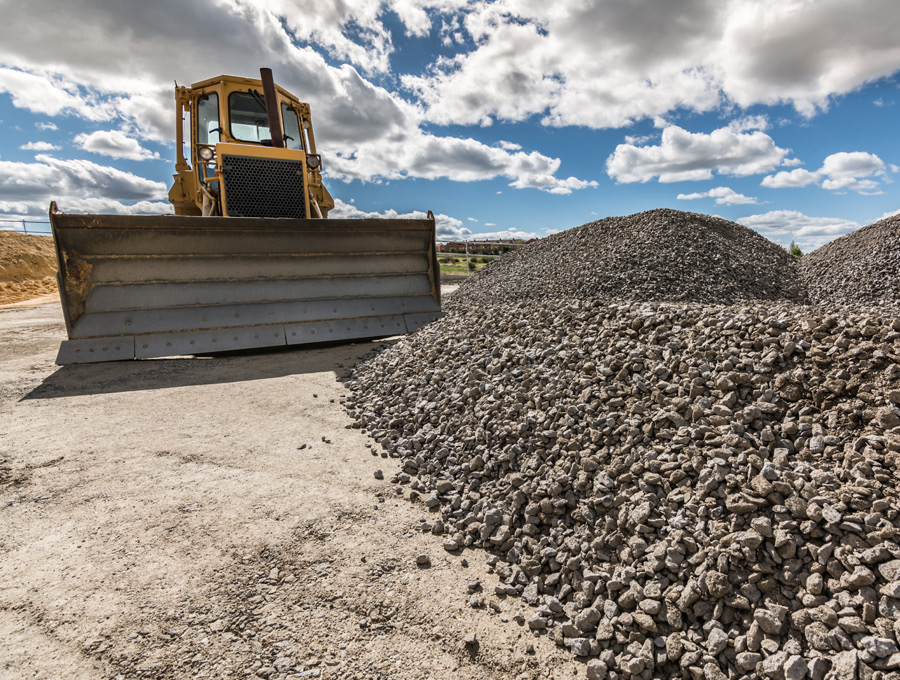 Throughout the country, the construction industry is booming. In July 2021, total construction spending peaked at a record high of $1.57 trillion, and this trend is expected to stay strong due to high residential demand and the Infrastructure Investment and Jobs Act, which includes investments across health care, public safety and other public infrastructure.
However, a seemingly small but critical element could threaten this economic growth: the lack of aggregate sites throughout the nation.
In Southeastern Wisconsin, local ordinances have discouraged opening and operating quarries by imposing new operational restrictions and increasing compliance costs. This has had a detrimental effect on construction projects, as vast amounts of aggregate are needed to complete these jobs. Unnecessarily burdensome restrictions and requirements for quarries have resulted in fewer suppliers located further from job sites – which has significantly increased Wisconsin's cost of construction.
A reliable supply of quarry materials is vital to the long-term viability of the country's construction industry. Investing in this critical infrastructure now is essential to supporting the construction activities that will keep our economy strong today and tomorrow.
The basics of aggregates
Aggregates are the raw materials used to build and maintain our homes, schools and workplaces, as well as the roads, bridges, buildings, playing fields, water lines, sewer systems and other physical infrastructures we use every day. They provide the volume, strength, durability and workability for designers and contractors to efficiently and cost-effectively meet their design and construction goals. As such, natural aggregate is known as the most valuable non-fuel mineral commodity in the world.
Commonly used aggregates include:
Gravel
Limestone
Sand
Loam, a combination of sand and clay
Aggregate is one of the three components of concrete, an essential material for construction.
Benefits of aggregate sites to communities
Aggregates are extracted from pits and quarries, which historically had had a negative perception in the community as eyesores or detrimental to local ecologies. However, in the last few decades, updated management practices have greatly reduced the actual impacts. Local communities with supplies of aggregate are fortunate to have this vital building block of our society within their areas. Lack of aggregate supply would be as detrimental as not having wood or steel readily available.
Assured construction materials. These extraction sites provide the aggregates necessary for our area's development and economic success. These local sites help minimize the cost of construction and speed up the development process, as crews don't have to wait for aggregates to be trucked in from other regions.
Less expensive materials. Aggregate derives much of its value from being located near areas where it's needed. As a natural geologic deposit not found everywhere, it should be utilized responsibly where it does occur. The further a supplier is from a project, the more expensive it is to transport material to job sites. One report found that a city of 100,000 people can expect to pay an additional $1.3 million for each additional 10 miles that the aggregate it uses must be hauled. As a result, construction costs rise to cover the higher price of aggregate.
Less truck traffic. Using aggregate sites that are located far from development means longer haul routes requiring more trucks, which results in increased truck traffic, noise and accidents, as well as more hydrocarbons being released into the atmosphere. However, when aggregate sites are located close to the areas where construction is being completed, it helps decrease the amount of heavy-duty traffic on our roads and highways.
Minimal disruption. Most environmental impacts from aggregate sites can be controlled or mitigated through good management practices, according to a U.S. Geological Survey report. This means any impacts will be restricted to the immediate vicinity of the aggregate operation, without far-ranging environmental effects.
Land restoration. After a site is no longer in use, it can be reclaimed for enjoyment by wildlife and people in the community. The land will return to a natural landscape, providing many land-use opportunities and creating hospitable environments for local ecologies to prosper. Proper reclamation practices make it possible to reclaim sites back to productive use. In some instances, sites can be reclaimed as environmental features. In the Burlington area, there are two reclaimed sites that have been slated as buildable residential communities. The rehabilitation practices for stone quarries and other aggregate sites have come a long way in recent years, as the standards for rehabilitation have continuously increased and focus more on site-specific ecologies. What's more, this process is highly regulated by local, state and federal ordinances to ensure the site is properly rehabilitated.
Aggregate is essential to our infrastructure and our economy. At The Reesman Company, we offer responsible and sustainable aggregate production practices. Call 262-539-2124 or contact us to learn more.