Wetland Mitigation Improves Ecology in Burlington Wisconsin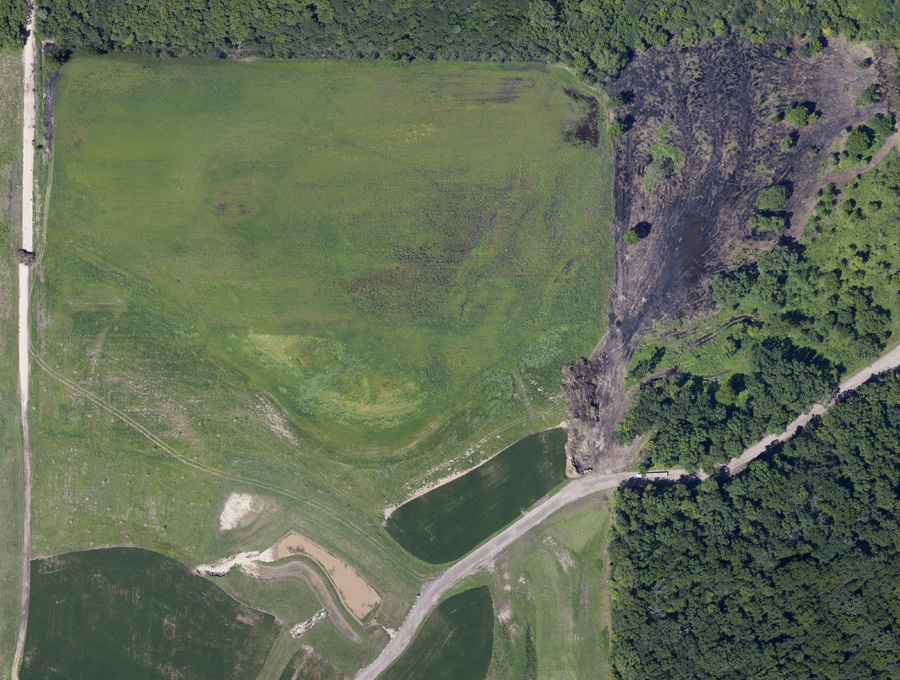 Mitigation banking is a practice that helps offset environmental impacts from development projects by preserving, enhancing, restoring or creating a wetland, stream or aquatic area in a nearby area. The goal is to replace the function and value of ecological habitats that might be adversely affected by a large-scale projects like housing developments and industrial expansion. 
Wetland Mitigation in Wisconsin
In Southeastern Wisconsin, there's high demand for wetland mitigation, as until recently there were no active wetland mitigation bank sites in the Upper Fox River-Illinois Watershed. That's one reason a wetland mitigation bank site was created in 2020 the city of Burlington.
Drain tile and a drainage channel had been installed on the 43-acre site in the 1970s to facilitate agriculture. Since then, the majority of the parcel was used primarily to grow soybeans and was devoid of vegetation. But a significant portion of the area is former wetland, making it an ideal site to reestablish wetlands for ecological benefits to the entire area.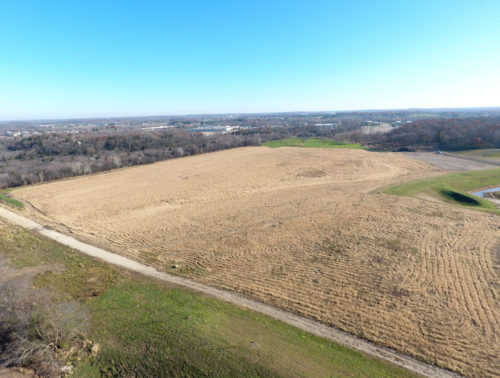 Based on the mucky peat soil type, the historic wetland in this area most likely resembled a sedge meadow or shrub-carr community, a type of environment that has few trees and is covered with mostly native shrubs. As such, the goal of the mitigation bank on this site was to restore, create and enhance the functions of sedge meadow, wet prairie and shrub-carr wetland habitats.
In addition, an existing access road on the site would be converted to a multi-use trail for recreational and educational purposes. This would allow the public to bike and walk through the area to freely view wildlife and enjoy the outdoors.
Benefits of the wetland mitigation site
Public access to nature
Improved water quality
Enhanced wildlife habitat
Less stormwater runoff and drainage issues
Less runoff from adjacent properties
Reduced sediment, fertilizers and pesticides in local waterways
Improved floral diversity
Erosion control
Positive impact to 400 acres of local natural resources
Reesman Expertise in Wetland Mitigation Banks
For this project, The Reesman Company managed and navigated the six-year regulatory approval process working with consultants, engineers, surveyors, geologists, hydrologists, ecologists and wetland scientists. This is an involved regulatory process that involves working with the Inter-Agency Review Team, which includes Wisconsin DNR, U.S. Army Corps of Engineers, U.S. Fish and Wildlife Service, and the U.S. Environmental Protection Agency.
Main features of the wetland mitigation site
Because the existing drain tile system effectively drained the property, removing the tiles restored wetland conditions.
Seeding and planting native wetland, prairie, and savanna vegetation and controlling non-native species created an ecologically self-sustaining environment.
Additional features were incorporated into the plan to enhance wildlife and pollinator habitat, including trees and herbaceous plants that could sustain native fauna that are highly attractive to native pollinators, such as honeybees.
It also created an oak savanna and mesic prairie upland buffer, which will seamlessly grow next to the site's existing forested wetlands and an oak-hickory forest just east of the property.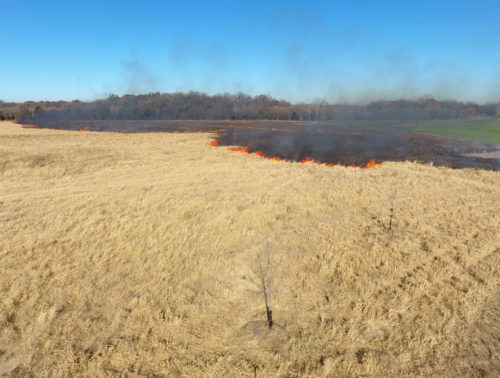 The Reesman Company managed all aspects of the wetland mitigation process with minimum disturbance to soil and established vegetation. These activities included:
Removing drain tiles
Planting, watering and maintaining oak trees
Seeding native grasses, sedges and rushes in wetland areas
Seeding cover crops to protect growing areas
Removing invasive vegetation, shrubs and trees
Mowing buffer areas to limit advancement of invasive vegetation
Installing erosion control measures
Ongoing maintenance and monitoring, including mowing, herbicide applications and prescription burning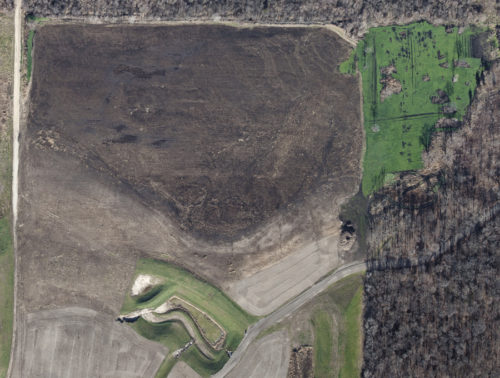 When establishing a mitigation bank, landowners should work with a qualified consultant knowledgeable in wetland ecology and restoration to plan and implement restoration activities. The Reesman Company has the services and expertise to guide landowners through this entire process, from planning to maintenance. Call 262-539-2124 or contact us for more information on how we can help you make the most of mitigation banks or to develop environmental enhancements to improve your property.