What to Consider When Hiring a Commercial Landscape Maintenance Partner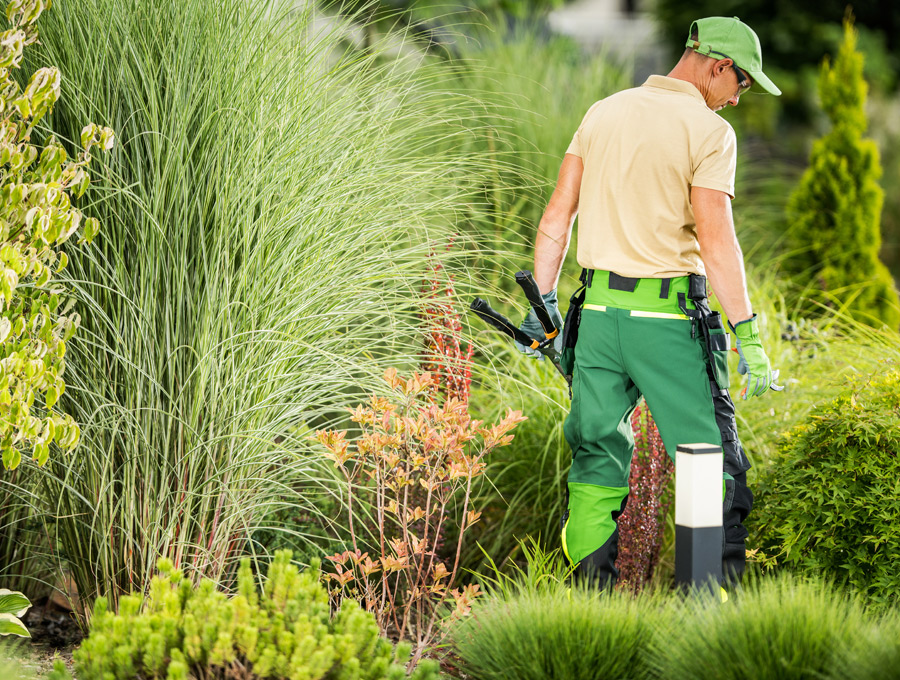 Commercial property owners and managers often face unique challenges in maintaining the landscape around their buildings, from lawns and green spaces to parking lots, walkways and patios. These properties require a landscape maintenance partner that understands the unique challenges of commercial landscape – beyond mowing and pruning – to ensure the outdoor space remains in top condition for years to come.
Here's what you should consider when partnering with a landscape maintenance company.
1. Commercial property experience.

Maintaining the landscape and outdoor areas around commercial properties requires a different set of skills and experience than residential properties. Your landscape partner needs to have experience in a wider variety of areas, including:
Water issues – Water and sewer lines, as well as flooding issues, are all threats to the landscaping and the building's structure. Make sure your contractor has the equipment, experience and expertise to mitigate these issues before they occur and manage problems if they arise.
Softscaping and hardscaping – Commercial properties include far more than just grass, trees and flowers. Choose a contractor that also understands the basics, such as mowing, pruning, fertilizing, and the installation of new landscaping elements, as well as hardscaping elements, such as walkways, parking lots and patios.
Irrigation systems – Commercial properties often rely on extensive irrigation systems that need to be installed and maintained by experienced professionals.
2. Horticultural expertise.
Landscaping isn't just mowing grass and trimming trees. It's a sophisticated science that requires specialized expertise to understand what your specific landscape requires. This knowledge of the landscape maintenance lifecycle only comes from years of experience.
In addition, commercial properties usually use many types of grasses, shrubs, flowers, trees and greenery, all of which need different management techniques to thrive. Your contractor should understand the variables necessary to maintain all the kinds of softscape in your outdoor areas, including irrigation needs, soil types, fertilization, pruning and planting schedules.
3. Safety and training.
Landscaping professionals often use heavy equipment, such as bulldozers, skid steers, backhoes and excavators, as well as handheld tools like commercial mowers, chainsaws and power trimmers. Learning how to properly use this equipment is essential to ensuring a safe and productive job site. It's critical to hire a contractor that prioritizes safety and training for all their employees who will be involved in your property's maintenance.
For example, The Reesman Company requires that all crews be trained and certified with the latest industry standards including: MSHA certified, OSHA 10 and 30 certified, Hazwoper certified, CPR, AED & First Aid certified, Flagger certified, Confined Space Competent and Attendant certified, Trenching and Excavating and Competent Person certification, Forklift and All Terrain Mobile Equipment certified, and Aerial and Boom Lift Certified.
4. Technology beyond tools.
Most reputable landscapers use a variety of tools to maintain landscape projects, including GPS equipment, drone technology, and 2-D and 3-D software that can help manage difficult layouts or unusual terrain. Ask your contractor how they implement technology to ensure high-quality maintenance of any type of landscape.
5. Environmental sustainability.
Look for a contractor that understands the importance of preserving natural resources and takes a sustainable approach to all of its projects. From incorporating permeable pavements and rain gardens to managing runoff and reducing erosion, ensure the business is committed to preserving the environment. With expertise in environmental restoration, specialists can help repair damaged ecosystems and restore the natural beauty of the land.
6. Complete landscape services.
Commercial properties often pose complex challenges that require creative solutions. A contractor that offers a full slate of landscaping services will be better equipped to handle these maintenance challenges if – and when – they occur.
Review your contractor's capabilities to ensure they include services such as excavation, grading, utilities or environmental restoration so they can manage all of the issues that come with maintaining a commercial property. This comprehensive approach eliminates the need for property owners to hire and manage multiple contractors, saving time and money in the process.
At The Reesman Company, we offer complete commercial landscaping maintenance services customized for each property and its unique landscape. Let our knowledgeable team protect and care for your landscape investment, from mowing, trimming, and snow and ice removal, to expertly handling complicated projects and unusual situations. Our management and crews are trained in proper horticultural practices, including proper pruning, turf care, and irrigation monitoring, to maintain and enhance any commercial property, no matter how big or small.
Call 262-539-2124 to speak with one of our landscape professionals or contact us for more information on how we help commercial property owners and managers maintain beautiful outdoor spaces.