The Reesman Company Receives Multiple Safety Awards at 2023 Wisconsin Landscape Contractors Association Awards Banquet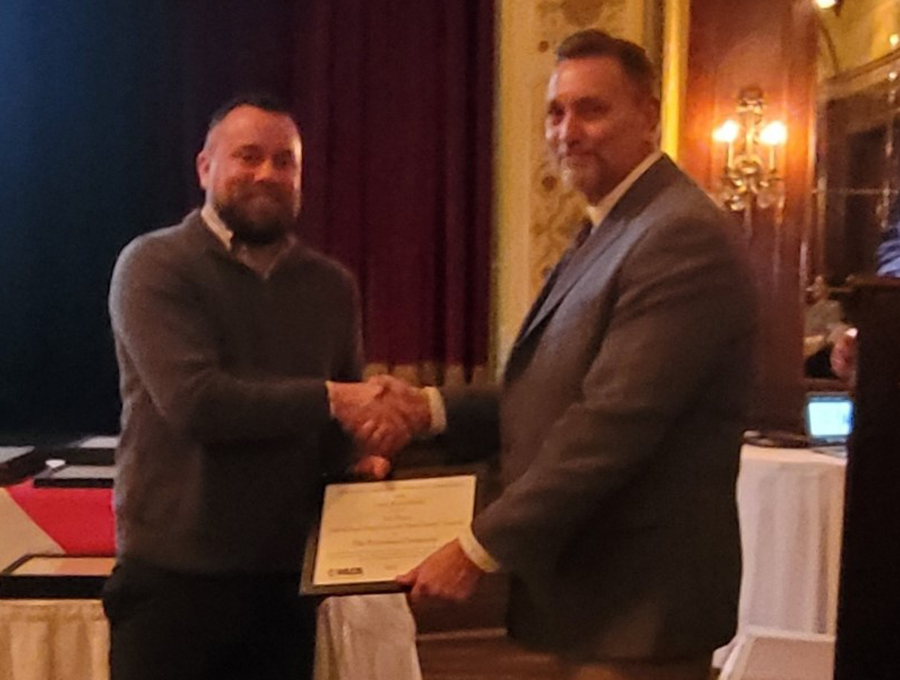 The Reesman Company continues to strive to provide a safe work environment for their staff and clients. We are honored to be recognized for multiple safety awards the 2023 Wisconsin Landscape Contractors Association awards program.
March 13, 2023, Burlington, Wisconsin – The Reesman Company, a leading landscape and construction company, was recently awarded three safety awards at the Wisconsin Landscape Contractors Association (WLCA) Excellence in Landscaping 2023 awards program. The awards received by The Reesman Company include the Employee Safety – First Place, Combined Employee & Fleet Safety – First Place, and No Days Away from Work.
­These awards recognize The Reesman Company's exceptional safety practices and procedures. The company has always prioritized a safe working environment for its employees and has implemented regular training, safety audits, and hazard assessments to identify and mitigate potential risks.
"We are extremely proud to receive these awards, which recognize our dedication to providing a safe workplace for our employees," said Chris Reesman, President at The Reesman Company.
The Wisconsin Landscape Contractors Association is highly respected in the industry, and their awards banquet recognizes outstanding achievements in safety, innovation, and excellence. The WLCA is committed to promoting the growth, environmental awareness and professionalism of the landscape industry for the benefit of our communities since 1970.
About The Reesman Company
Since 1970, The Reesman Company has provided construction and landscaping services to property developers, homeowners, and municipalities throughout southeastern Wisconsin. Whether it's a backyard retreat or a 300-acre development, we help our clients bring their vision to life. Our time-tested strategies and the latest technologies deliver the best customer experience and results — every time. www.reesmans.com