Phasing: How to Get a Yard You Love Without Breaking the Bank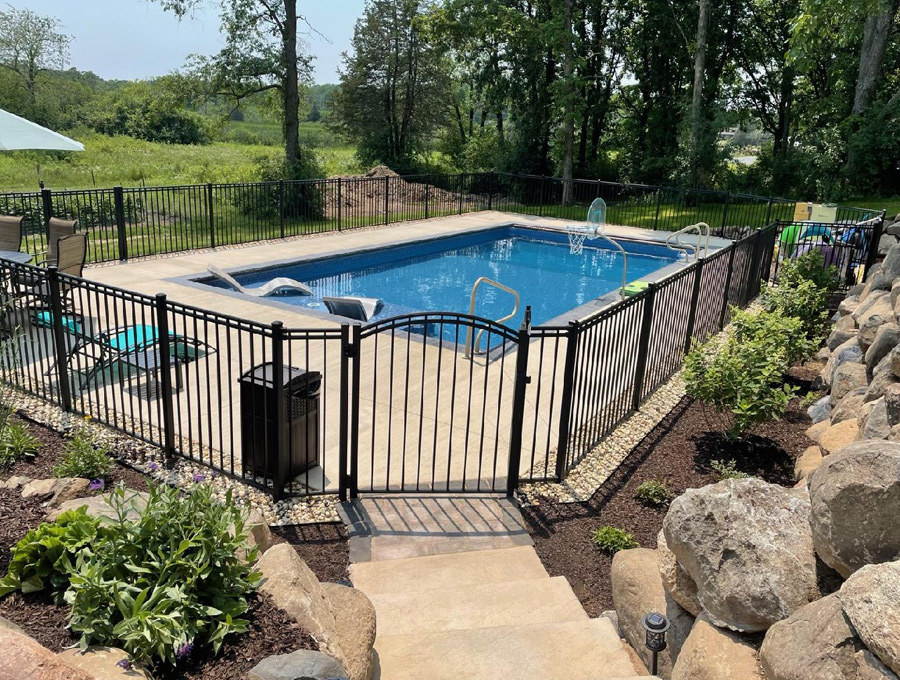 Moving into a new home is exciting, but it can also be exhausting – both emotionally and financially. Once you're ready to move into your home, there are often major projects to be completed, such as installing your lawn and landscaping or even your driveway. But your budget might be drained from the building or moving process.
Even if you've lived in your home for many years, you might want to spruce up your outdoor space or add new features to your yard, without straining your bank account.
No matter how long you've lived in your home, it can be wise to consider phasing your landscape projects.
What is phasing? It's when you and your landscape designer plan your landscaping in multiple stages over months, years or more.
The benefits of phasing
Cash flow management. Phasing allows you to budget appropriately so you can preserve cash flow while simultaneously improving your new outdoor area. You can agree with your landscaper on the full scope of the project and the total cost, then divide that into manageable phases of work and payments.
Flexibility. Phasing allows you to add carefully chosen details that fit your lifestyle and budget. For example, once you have your hardscape pavers installed, you can add accessories – such as an outdoor kitchen or firepit – at any time.
PRO TIP: Installing a patio made of pavers gives you significantly more flexibility in design choices and future options. It's easier to pull out a few pavers, add a firepit or gas line, then replace the pavers than it is to tear out sections of a concrete patio.
Time to watch and see. Waiting to install hardscape elements – such as a driveway or patio – allows the ground to settle, which can prevent cracks in the concrete later on. This also allows you to observe and track water runoff and any drainage issues, which can help you choose where to install landscape features to maximize your space and minimize flooding.
What to consider when phasing your landscape
Think ahead. Plan ahead for future usage. For example, if you want to expand your patio with vertical enhancements (such as pillars or step walls), the landscape designer should ensure the stone foundation is adequate to support the additional size and weight of the structure. This will prevent additional digging, site preparation and even lawn restoration, saving you time and money in the long run.
Consider gas lines, plumbing and electricity. If you want to add a gas firepit or oven, run the gas lines before the patio is installed. This also applies to any electrical or plumbing needs in your outdoor space. Choose a trusted expert who has relationships with licensed plumbers and electricians who will finish the project to your specifications.
Work with the seasons. Take advantage of the seasons to properly install landscape elements at the ideal times. For example, if you move into a house in November, you can properly grade the area to ensure excellent water draining before installing a lawn in the spring. This can save you time on the back end so you can enjoy your lawn all summer long.
Work back to front. If possible, plan your work phases from the back of the house to the front. This will help prevent damage to your front lawn during the installation of landscaping in the back lawn.
Take into account your lifestyle. One new homeowner wasn't ready to put in a lawn yet. But the family dog was tracking mud and dirt all over the brand-new carpet and floors. To minimize the mess, The Reesman Company suggested installing the lawn before other elements to help the homeowner keep their dog – and their new home – clean. Then the Reesman experts maintained the lawn through the winter to ensure it would grow properly the following the spring and summer.
At The Reesman Company, we can help you plan a landscape that you'll love – without breaking the bank. Call 262-539-2124 to speak with one of our landscape professionals, or contact us to help you keep your yard aesthetically pleasing and functional all year long.