Planning 101: How to Make Your Landscaping Project Successful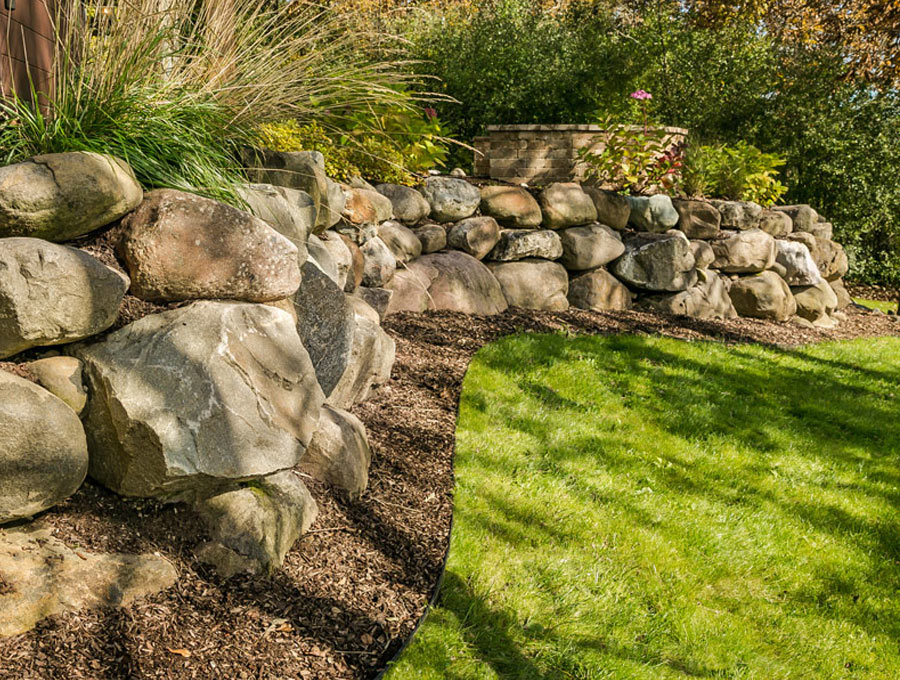 Your home is your most important asset, and your yard is a critical element of that investment. Whether you're completely redesigning your property, installing a yard at your newly built home, or simply updating your outdoor space, there are important factors to consider when planning a project with a landscape designer.
During the planning stage, you can discuss your vision for landscape design and give direction to help visualize your goals. Knowing what to expect can help ensure your project goes smoothly from the first contact with the landscaping company to the first time you enjoy your new outdoor space.
Contact the landscaper. The first contact with a landscaper will tell you a lot about their business. During this initial call, the landscaper will determine if the project is a good fit for them. If not, they can sometimes recommend another business that could handle the work.

Speak to a live person. At The Reesman Company, you'll always speak to a live person during business hours. They'll gather your contact information so a team member can call you back with more information.
Get a call back within 48 hours. A landscape professional will call you back within 48 hours to gather additional details, discuss scheduling and budget, and clarify the scope of your project.

Complete a pre-site questionnaire. A pre-site questionnaire assesses your landscaping needs and desires. At this stage, the landscaper will also ask you to send photos of your property to help them visualize the project. Your answers help the landscaper understand the scope of the project so they can hit the ground running as quickly as possible.For example, this can help the landscaper know if your property floods or has drainage issues. Because The Reesman Company has a heavy civil construction side of the business, we are uniquely able to handle these types of issues that will help prepare your property for a successful project.
Schedule an on-site visit. Approximately two weeks after the pre-site questionnaire is returned to the landscaper, you'll schedule an on-site visit. Based on the answers on the questionnaire, the landscaper will bring the appropriate experts to the site to walk through your property and answer any additional questions.For example, if you want to install a long driveway, The Reesman Company would bring out a grading expert and a landscaping professional to assess all aspects of the job. This ensures you have the right expertise at the beginning of the project to ensure the project runs smoothly from start to finish.During this on-site visit, your landscaper will also:

Take measurements. The team will take detailed photos and measurements of your property so they can create a plan for your project.
Leverage technology. At The Reesman Company, we use sophisticated GPS equipment and drone technology to further plan out your project, which is especially helpful to address difficult layouts or unusual terrain. A technology-driven meeting also enhances our ability to create an accurate and professional design.
Discuss phasing the project. If your project is large or complicated, you can discuss planning the project in multiple stages over months or even a year or more. This allows you to budget appropriately so you can preserve cash flow while simultaneously improving your outdoor area.
Offer a rough budget. If appropriate, the landscaper will be able to give you a rough outline of potential cost ranges.

Receive and approve a formal proposal. Within seven to 10 days of the site visit, you'll receive a formal proposal that includes the landscape design, a more detailed estimate, and a timeline for your project. Once you agree to these terms, next steps for work can begin.At The Reesman Company, we use the same software for residential projects as our commercial projects. This helps streamline the estimating process to get the project started quickly and smoothly.
Choose your design and materials. Once you've approved your design proposal, it's time to discuss concepts and materials, such as structures, planting beds, terraces, and color. You'll be able to see and feel samples of hardscape (such as stonework) and softscape (such as trees and flowers) that could be used in your project. During this phase, you can also share examples or photos of other properties that appeal to you.
At The Reesman Company, we're dedicated to giving you the personal touch and the technology that will help you plan and prepare for a successful landscaping project. Call 262-539-2124 to speak with one of our landscape professionals or go to www.reesmans.com for more information on how to plan the yard of your dreams.