What Every Homeowner Should Know about Softscaping and Drainage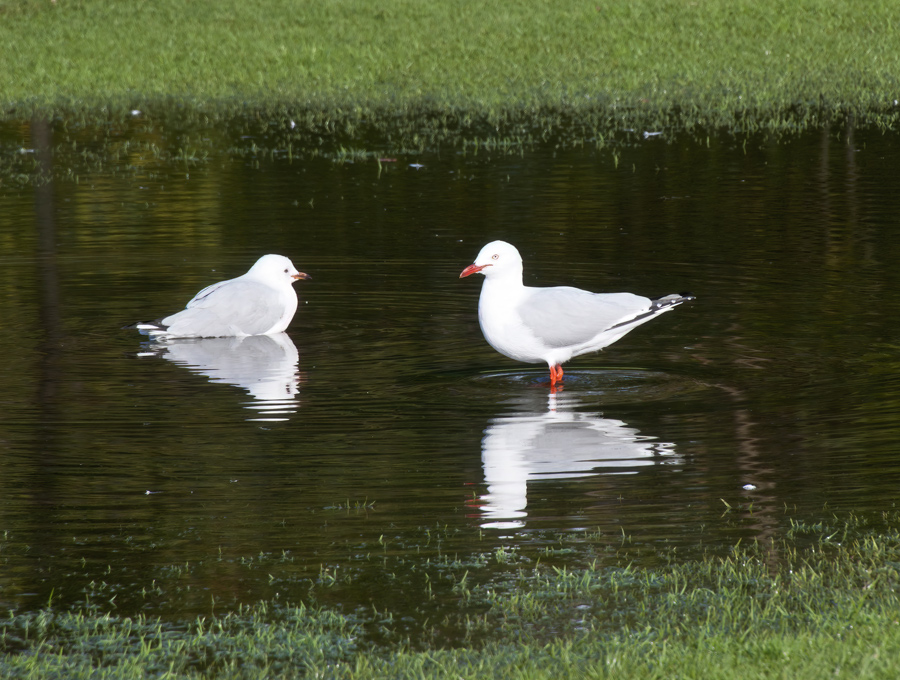 Beautifying your yard with flowers, shrubs and trees is often one of the most enjoyable parts of creating a landscape that reflects your tastes and lifestyle. Softscaping is the heart of this process, and can include everything from annual or perennial flowers to shrubs, grasses, greenery and trees. Whether you're establishing a new yard for your recently built house or you're adding natural elements to your existing home, understanding your softscaping options – and potential drainage issues – is critical to your yard's success.
Mitigate drainage. First, look at the foundation of your home. Is it a new build? Has the foundation had a chance to settle yet? What kind of soil structure is under the foundation? These answers will determine the drainage needs around your home, which will guide you in choosing softscaping.
Assess the site. A reputable landscaping company will perform a site assessment to understand any water issues around your home. This will help you make the right choices that will ensure your foundation stays dry after your softscaping is installed. It's best to do this assessment right after the snow melts to see how well your landscape drains excess water. During an assessment, the landscaper will ask questions such as:
Does your home have a sump pump?
Are your downspouts buried in tile or exposed?
Where is your sump pump located – is it buried in tile or exposed?
Are there roof lines that could cause excessive flooding in certain areas when it rains or snow melts?

Use the right tools. Technology such as GPS or laser levels can help measure different elevations to identify low spots, determine areas that need to be elevated, and predict where water will go when it rains or snow melts.
Grade the area. It's critical to perform any grading before you invest in softscaping elements. This will help prevent water from being directed to your home's foundation, which can wash out mulch beds or even drown softscape.
Know your options. Choosing softscaping elements will depend on the drainage style of your home. For example, in a wet area, a river birch tree might be a better choice than a white Birch tree because it will soak up more water.
PRO TIP: Dry rooted plants are excellent for well-drained areas that don't get a lot of flooding. These include Black-Eyed Susans, Coneflowers, Blanket Flower and many more including shrubs that tolerate hot and dry weather. Wet-mesic plants are excellent for areas prone to flooding or higher groundwater. They can include sedges, Jacob's ladder, shooting star, and perennial grasses that prefer wet areas.
Get to know the soil surface and geology. Understanding your soil type and quality is essential to choosing and planting softscaping that will look beautiful season after season. For example, gravel-based topsoil or clay backfill might need additional soil or compost mix to deliver extra nutrients to plant roots.
Choose your maintenance style. Many homeowners don't have a lot of free time to spend maintaining flowers and trees. Choosing low-maintenance or no-maintenance softscaping is a great way to make your yard look good without a lot of work. A combination of perennial flowers – flowers that you plant once and will come back year after year – with low-maintenance shrubs and trees is often a good choice for today's busy homeowners.
Consider the design of your home and existing yard. Some homes are designed with beautiful stonework or exterior siding that might be obscured by tall plants and grasses. Planting beds with low ornamentals around the house or choosing to plant softscaping further away won't block views of your lovely home. Other homes have a specific style that is better complemented by certain types of flowers.
Other elements to consider when choosing perennials, trees and shrubs:

Lot size – Choose plants that complement your yard without overwhelming it
Sunlight needs – Review sunny and shady areas throughout the day to understand all stages of sunlight and shade
Color and aesthetics – It's often best to choose a mix of sun and shade plants, with a variety of aesthetics and color that complement each other
Visual screening – The right plantings can give your home extra privacy or ensure you don't block your view of a beautiful landscape element you love
Know your planting depth. Although planting flowers and shrubs can seem simple, it's often more complicated than simply digging a hole and putting a plant in the ground. Understanding planting installation depth is critical to creating a beautiful yard. Different kinds of plants need to be planted at different depths, and it's important to consider how much mulch will go over the soil.
At The Reesman Company, experts in understanding common drainage and water issues, as well as the softscaping elements that will beautify your yard all year long. Call 262-539-2124 to speak with one of our landscape professionals or contact us for more information.