What to Expect When Landscaping Your New Home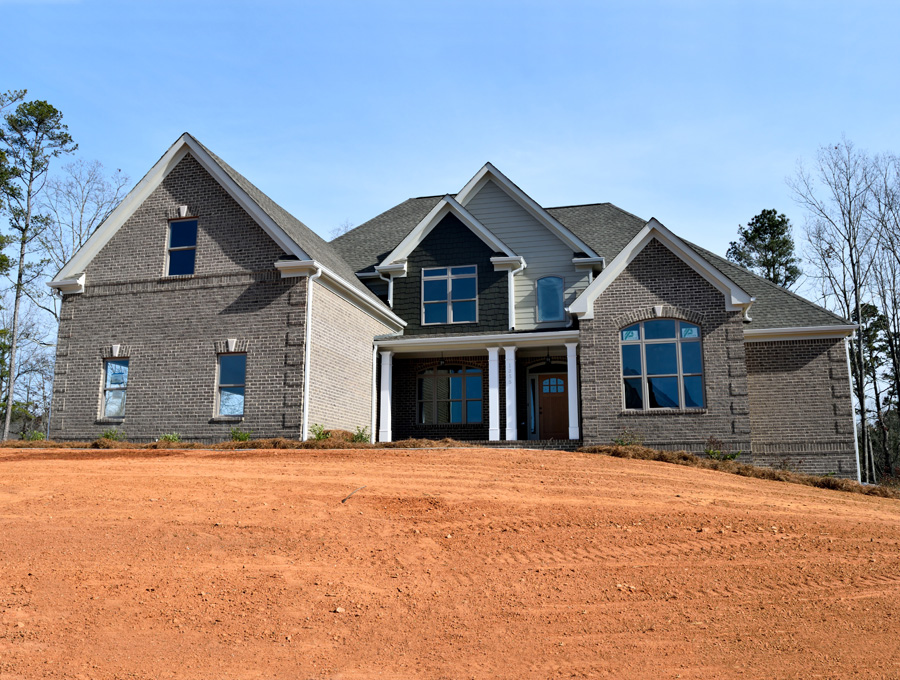 Building a new home is an exciting time for your family. But after the dust has settled, the work isn't finished – now it's time to put in your lawn, driveway, and the outdoor living areas that will make a house feel like yours. Don't let this final phase of building surprise you. Work with a certified landscape designer to get a lawn and landscape yard you will love, without breaking the bank.
Hire a certified landscape designer before you build. Bring a landscape designer to your home site as early as possible – even before you start building – to save headaches and money throughout the process. They can walk the site with you to identify potential issues on your property or neighboring lots, to determine the best course of action to prevent drainage issues, and to ensure the outdoor plans complement your home design.
Include landscaping costs in your building budget. Many builders include a line item in proposals for landscaping – but it's almost never enough to cover the true cost of a yard, driveway and other outdoor features that bring a home to life.
PRO TIP: At The Reesman Company, we recommend setting aside at least 10%-15% of your building budget for landscaping. This will ensure you have enough money to install softscape items such as a lawn, shrubs and trees, and essential hardscape items such as a patio and driveway.
Grades matter. The #1 consideration for any landscape plan is grading the lot to ensure proper drainage. Questions to consider:
Where will the water go when it rains?
Is the landscaping pitched away from structures?
How will hardscape structures, such as a patio, affect the drainage?
Can I bury downspouts to move water away from the house?
Are there drainage or flooding issues in this neighborhood?
Build high. One common issue with new homes is they're not built high enough to drain water away from the foundation. Or they're built in an area where one home is higher than others, sending runoff to neighboring homes.
Discuss with your builder constructing your home above grade, instead of at grade. Building even six to eight inches above grade (or more, if necessary) can prevent serious water damage to your home and your landscaping.
Building higher can prevent your sump pump from continuously running and potentially burning out the motor, leaving you with a flooded basement.
Keep topsoil top of mind. Most builders are contracted to bring in topsoil after your new home is built so you can finish your lawn. However, that topsoil often comes from their other building sites. That can leave you waiting for weeks or even months until a load is ready for your lot, which can seriously delay your landscape plans.
If there's enough room on your lot, specify that your builder must keep the topsoil from digging your foundation at your construction site. This ensures the soil will be ready when you need it, and it can save you thousands of dollars in trucking topsoil to and from your homesite.
If you don't have enough room to keep your own topsoil, negotiate with your builder to quickly deliver topsoil to your location after your home is finished. You can also stipulate that the builder won't get the final payment until the topsoil is returned to you.
Prepare to settle. Most new homes "settle" over the months and years after they're built. An experienced landscape professional will consider this in their design, with a plan to continuously add topsoil to maintain proper drainage. They can also help you decide if you should delay installing a driveway or hardscaping to prevent cracking as they settle.
Future-proof your design. Create a plan with your landscaper to ensure your lawn will meet your long-term needs. Consider how much space you'll need as your family grows or when you entertain. If you think you might want to add landscape lighting or an irrigation system at a future date, ask your landscaper to install a "sleeve" under your hard surface to make it easier to run lines for these components later.
Consider maintenance. With the right planning and care, your landscape will give you years of enjoyment, long after your home is built. Make sure you know what your new landscaping needs to thrive.
When you work with The Reesman Company, you get a comprehensive maintenance plan that includes when to prune trees and shrubs, how often to water your lawn, and tips and tricks to keep your landscaping beautiful.
Discuss phasing. Due to budget or time constraints, it can be wise to plan the landscaping in multiple stages over months or even a year or more. This allows you to budget appropriately so you can preserve cash flow while simultaneously improving your new outdoor area.
At The Reesman Company, we have the expertise and experience to help you navigate the unique challenges of installing landscaping at a new home. Call 262-539-2124 to speak with one of our certified landscape professionals or contact us for more information on how to plan the yard of your dreams.