The Reesman Company Celebrates 50 Years of Excavation, Site Development, and Landscaping Quality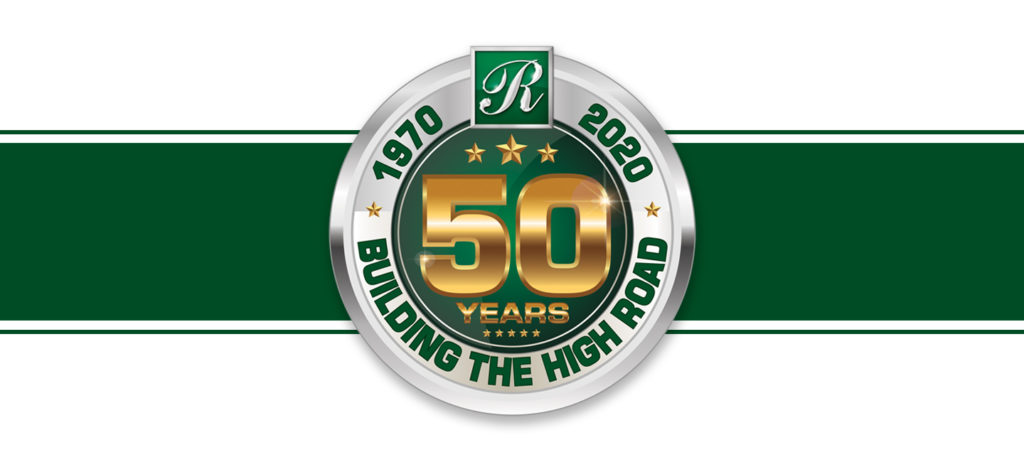 The Reesman Company, headquartered in Burlington, Wis., is celebrating its 50th year in business in 2020, marking five decades of providing premier excavation, site development, and landscaping services to property developers and homeowners throughout southeastern Wisconsin.
In 1970, brothers Mike and Greg Reesman expanded on their father Albert's entrepreneurial spirit to start Reesman's Excavating & Grading Inc. With a handful of dedicated employees, the company focused on grading and underground utility construction. In 1993, Albert's grandsons – the third generation of Reesmans – joined the family business to continue the company's legacy of high-quality work backed by hard work and family values.
As the company continued to grow, Reesman's Excavating & Grading Inc. added aggregate operations in 2007. And in 2012, the company added The Reesman Service Corporation — expanding its offerings to include residential landscape design/build and light construction. In 2018, the company divisions were consolidated and branded as The Reesman Company. For JR, John, Chris, Eric, and Adam Reesman, grandsons of Albert Reesman and the key members of the leadership team at Reesman Company, running the family business is a team effort.
"Today, our company is better, stronger, and more diverse than ever before. Our technology, services and methods have advanced, but the Reesman core values remain intact. We still build every project as if it were our own. We're proud to have served our clients well over the last 50 years, and we look forward to serving a new generation of customers for the next 50 years," said Chris and JR Reesman.
The most important asset of the organization is its people. Reesman's prides itself in having the best workforce and the best people in the industry. Our company culture fostering teamwork, providing customers with a high-quality product, and our personal and corporate accountability has been passed down through multiple generations. The pride taken in building something the correct way with a great team is what differentiates our projects from the competition.
Complete landscaping services for homeowners and developers
The Reesman Company offers customers a wide range of services, including planning, design, building and maintenance. The size of the projects can range from a single tree to multimillion-dollar commercial jobs. "Generations of stewardship have earned us the privilege of becoming a trusted manager and consultant for our clients. The proof is in the high-quality work that brings customers back again and again, and inspires them to refer The Reesman Company to other companies, or their friends and family. We take pride in our 50 years of knowledge and service to provide the best products to satisfy our customers' demands," said JR Reesman, Chairman of The Reesman Company.
Services for developers:
Site Assessment
Constructability Studies
Preliminary Design/Budgeting
Project Timelines
Permitting
Value Engineering
Execution Plan
Integrated Project Schedule
Project Delivery
Services for homeowners:
Premier Landscape Design & Installations
Retaining Walls & Custom Hardscape
Outdoor Patios, Kitchens & Fire Pits
Landscape Lighting
Decorative Walkways & Driveways
Aquatic Pond & Water Features
WIFI Smart Landscaping
New Construction Landscaping
Irrigation Design, Water & Drainage Management
Landscape Maintenance
About The Reesman Company
Since 1970, The Reesman Company has provided landscaping and construction services to homeowners and property developers throughout southeastern Wisconsin. Both residential and commercial customers depend on Reesman's expertise to guide them through their strategies, goals and risks related to the vision they're trying to create. Whether that vision is a 300-acre development or a backyard retreat, all jobs are equally important to us. We make sure our clients receive the best product and experience possible — every time. The Reesman Company…50 Years of Building the High Road. www.reesmans.com