How to Create an Outdoor Living Space You Love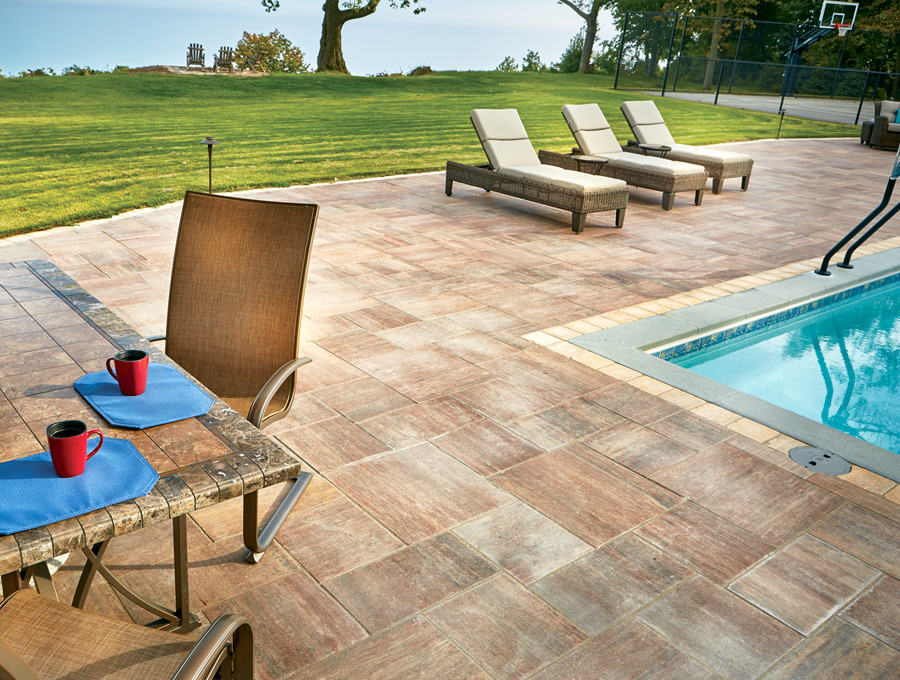 Once a patio is installed, homeowners often add customized accessories so they can entertain family and friends in a different setting outside the four walls of their home. These accessories can make an outdoor living area come alive with elements such as a firepit, an outdoor pizza oven, an outdoor kitchen, pergolas, outdoor lighting, and custom stonework, such as boulders, sea walls, pillars, buttresses, and staircases.
Here's what to keep in mind when you're choosing accessories to create a landscape you love.
Fun and functional. Hardscape accessories often serve an important function, but they're not purely functional. They help make your landscape feel warm and welcoming for entertaining friends and family.
Start by looking inside. Review the elements you often use inside your home to entertain inside your home. Do you cook big dinners in the kitchen? An outdoor cooking area with a grill and countertop might be a good fit for your patio. Do you like to relax in front of the fireplace? Then a firepit might be the right choice.
Think about what you already have. If you already have a fire pit, ask yourself: How often do you use it? If you have a hot tub, look closely at how often you use it to decide if you need to incorporate a space for it. Knowing what you'll actually use can help you save time, money, and space in the long run. If you don't use it very often, your money might be wisely spent to create an outdoor kitchen area or include more seating space at the patio table.
Consider phasing the project. Due to budget or time constraints, it can be wise to plan your hardscaping and accessories in multiple stages over months or even a year or more. Once you have a concrete patio or pavers installed, you can add accessories at any time. This allows you to budget appropriately so you can preserve cash flow while simultaneously improving your new outdoor area.
Plan ahead. When phasing your project, plan ahead for future usage. For example, if you want to add a pergola to a concrete patio, plan footings into the design before the concrete is poured. Or choose pavers to easily add footings at a later date for a smooth and seamless look.
Consider gas lines, plumbing, and electricity. If you want to add a gas firepit or oven, run the gas lines before the patio is installed. This also applies to any electrical or plumbing needs in your outdoor space. Choose a trusted expert who has relationships with licensed plumbers and electricians who will finish the project to your specifications.
PRO TIP: Installing a patio made of pavers give you significantly more flexibility in design choices and future options. It's easier to pull out a few pavers, add a firepit or gas line, then replace the pavers than it is to tear out sections of a concrete patio.
Map out the space. When you're installing hardscaping or hardscape accessories, spray painting the proposed area will help you fully envision the project. Colored flags are often used to mark the area, but spray painting lines that map out the entire project is an even better way to visualize the area. You can also place your grill and patio furniture in the spray-painted area so you can assess any "dead space" and decide if it's the right size for your needs.
PRO TIP: Choosing furniture for your hardscaping is a major investment. To get the most from your furniture, choose a rectangular table for more seating that will take up less space than a round table.
Consider the maintenance. Accessories often come with various levels of maintenance, so it's important to consider how much you want to care for your accessories when you're choosing from your options. For example, a gas firepit is generally easier to maintain than a wood firepit. Outdoor kitchens and countertops often need to be regularly cleaned and sealed to prevent cracking. Or you can choose a more expensive outdoor granite top that's virtually weatherproof.
At The Reesman Company, we design and build custom patios and hardscape accessories that add fun and functionality to your outdoor living space. Call 262-539-2124 to speak with one of our landscape professionals, or contact us to help you keep your yard aesthetically pleasing and functional all year long.